Everything under one roof
The impressive architecture of the Service Center "Pacific One" is just one of the reasons why it is a coveted address for businesses who want to set up a prestigious head office at the Freight Village. Spread over seven storeys, there is a wide selection of modern, barrier-free and exclusively equipped office premises.
"Pacific One" offers a full range of port and logistics services under one roof:
Forwarding agents and trucking services
Customs service providers
Providers of port-related services
Port authority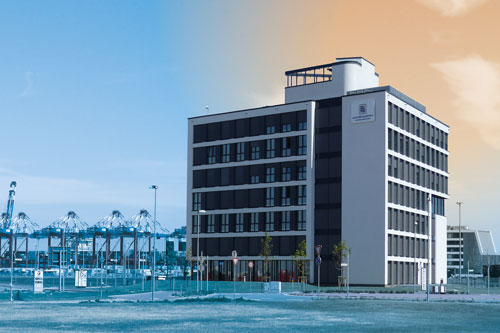 If you are looking for office premises to start up your business at the Freight Village Wilhelmshaven, the Service Center provides ideal conditions for first-time tenants.
Contact us for more information.
Michael Moehlmann
Sales Manager
Tel. +49 4421 4098026