Naturally sustainable and successful
To us, it goes without saying that economic, ecological and social aspects have to be considered each and every day till we find the right balance. That was true during the planning and construction of the port, and still holds good for operations today. We consistently do everything in our power to achieve these goals and often enough, we do more than is strictly necessary – to protect our natural resources, to promote the health of our staff and facilitate the lifelong learning process.
Our ecological activities
In 2015, we were the first port in Lower Saxony to win an award from the international organisation EcoPorts for our successful environmental management system. In 2017, the port again received PERS certification (Port Environmental Review System), an instrument for analysing and monitoring environmental management measures.
Our Environmental Ship Index (ESI) is an incentive for shipowners to protect the environment: we charge lower port fees for ships which emit less sulphur into the atmosphere.
We are a member of the WPCI LNG working group which develops international standards for the use of clean fuels such as liquefied natural gas (LNG) for container vessels.
Our Onshore Power Supply (OPS) ensures that we can provide onshore current to vessels at any time.
Our database enables precise analysis of all energy consumers such as real estate, heating plant, mobile working appliances and vehicles and a detailed breakdown of their energy flows (energy monitoring).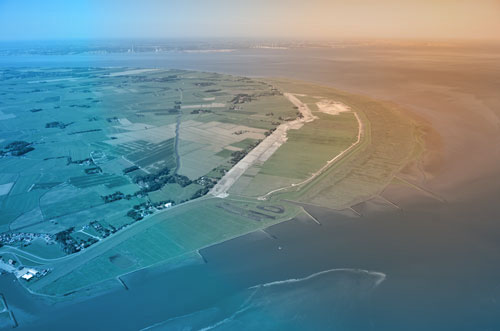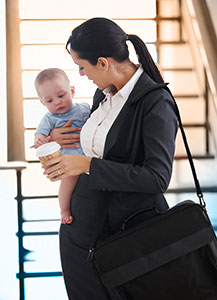 Corporate social responsibility
Combining work and family
Individual vocational education and training options
Internships for students on Bachelor's and Master's courses, leading to theses with high practical relevance
In-house health management
Ergonomic workplaces
Medical check-ups by our in-house doctor
The subsequent declarations are intended to provide an overview of the current environmental strategy.
Policy declaration
Our commitment
We, Jade Weser Port Realisierungs GmbH & Co. KG (JWPR), are committed to preventing environmental pollution and shall act according to the principle of sustainability in all company departments. Our environmental policy has already been implemented in all company departments and is being realised by the staff in their respective area of responsibility.
As a port operator, JadeWeserPort Realisierungs GmbH & Co. KG focuses its activities primarily on port management, as well as planning and development management. Due to an agency agreement with Container Terminal Wilhelmshaven JadeWeserPort Marketing GmbH & Co. KG, we especially undertake the implementation of compensation measures, as well as rail services, the Truck Service Center and further duties of the freight village (GVZ).
In order to reduce environmental pollution and to improve environmental quality, we adopt the following measures:
Efficient use of our local advantages, such as the short estuary and direct, easy connection to the hinterland.
The introduction of an environmental controlling system for the acquisition of information in order to continuously improve environmental protection and to increase energy efficiency.
Commitment to the development of innovative and environmentally friendly solutions in the shipping sector, focusing on saving resources and energy, as well as reducing emissions.
Avoidance of waste and conscientious treatment of all occurring waste in compliance with, our ship waste management plan.
Monitoring compliance with all currently applicable laws and regulations on the environment, as well as adopting all measures necessary to ensure such compliance; prioritising environmental protection as a decisive factor for port management.
Guarantee of a high safety standard through a port office which operates 24/7 as well as an alarm and emergency plan in order to minimise the risk of accidents and the possible consequences for the environment as well as safe and secure port management and port maintenance.
Publication of an environmental report in order to document the progress and development of the port transparently and on a long-term basis in accordance with defined performance indicators, as well as a periodic update of the environmental report and its contents.
Extension and consolidation of the network of cooperation partners, such as Niedersachsen Ports GmbH & Co. KG and bremenports GmbH & Co. KG.
Freight Village: optimisation of the resources used by relocating businesses and supporting plant & equipment pools.
Environmental targets
Our strategy
Furthermore, in cooperation with Niedersachsen Ports GmbH & Co. KG (NPorts), the port is dedicated to the implementation and development of the defined environment strategy and the environmental targets stated therein, focusing on emission reduction and natural environment management. In addition to the container port, Nports manages ports in Lower Saxony in Brake, Emden, Wilhelmshaven, Cuxhaven and Stade.
| Area of business | Objective | Implementation |
| --- | --- | --- |
| Service | Reduction of CO₂ emissions | ESI, reefer connections in the TSC,provision of LNG, onshore power supply (OPS), fleet, IT solutions, energy-saving measures |
| Planning and development | Planning and management of new and existing infrastructure facilities whilst taking into account ecological aspects | Prevention and reduction of transport routes, efficient use of infrastructure |
| | Management of the natural environment | Long-term planning of coherence and compensation measures |
| Cooperation | Environmental protection within and beyond the company | Consideration of ecological aspects whilst collaborating with partners |
| Marketing | Environmental protection within and beyond the company | Communication of environmental protection measures with internal and external stakeholders in the form of environmental reports, brochures and training employees |
| Finances | Environmental controlling | Creation of input-output balance sheets to acquire information for better protection of the environment |